Tastes Just Like Fruit, But Snapple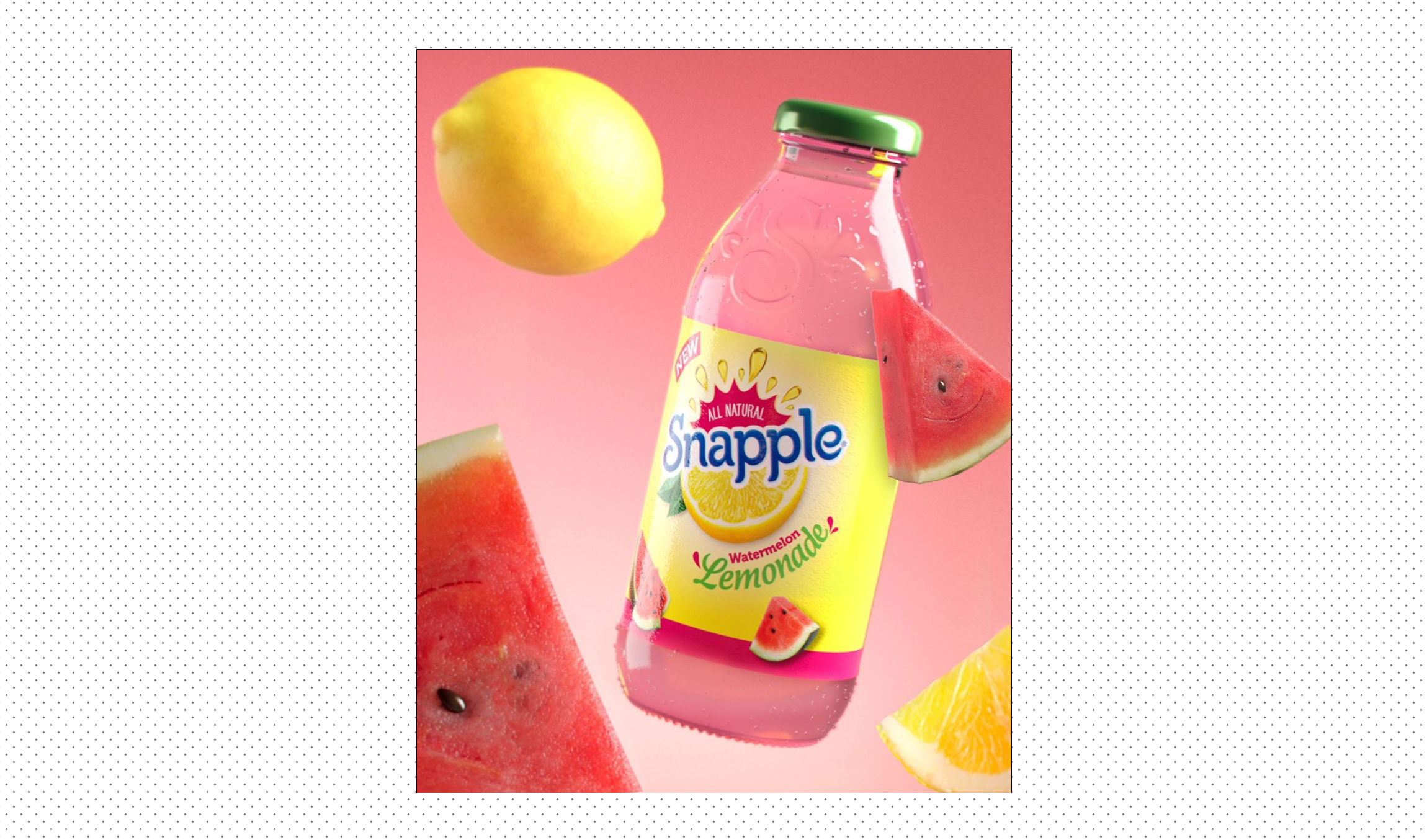 Snapple's flavor scientists have developed such sophist­icated flavors, they taste just like fruit.

ART DIRECTION, SOCIAL
Product-forward Social Posts
About the Project
Snapple wanted to focus on the fantastic feats their flavor labs have accomplished. With the launch of the Watermelon Lemonade flavor, Snapple knew that it had flavor accuracy. Our campaign highlights this self-awareness with a mixture of juicy writing and visuals featuring fruit people.
The full campaign consists of 15- and 6-second ads, a broad mix of social posts, and display ads. We were also lucky in that YouTube selected us to help test their 180-degree interactive ad format.
Snapple Apple – Dance :15 ad
Snapple Watermelon Lemonade – No You :15 ad
YouTube 180° degree ad ︎︎︎
Team
Creative Director
Brian Linder

Associate Creative Directors
Andrew Bui
Daniel Beaudoing
Strategists
Elizabeth Weinstein
Jared Ohgren
Becca Akins