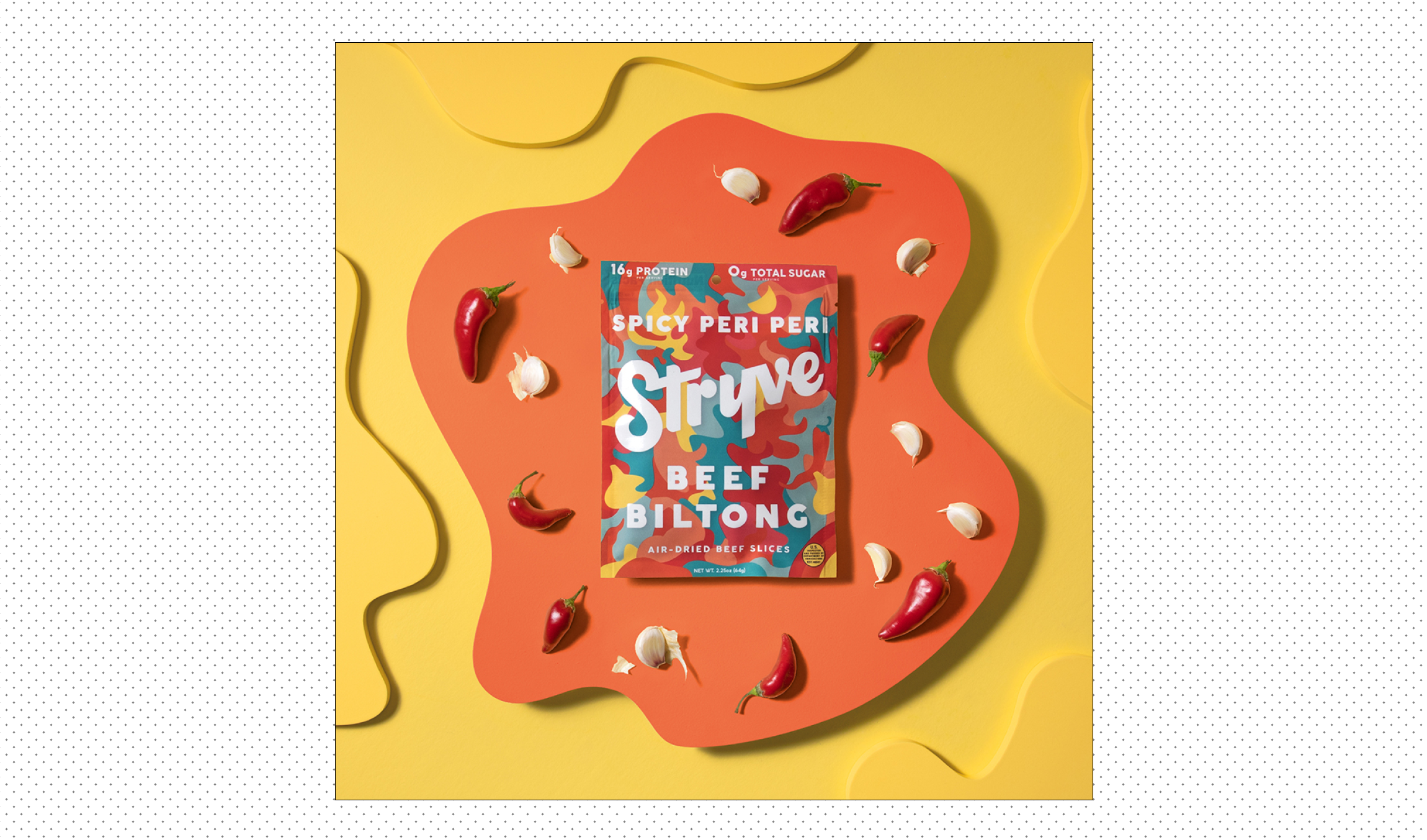 Stryve Biltong is a better and bolder meat snack.

ART DIRECTION, SOCIAL
product photography
About the Project
Stryve Beef Biltong is high in protein, has zero sugar, and has nothing artificial. Their mission is to make healthy snacking both fun and easy. It's not like jerky, which is cooked until it is dry – it's biltong, which means it is cured, marinaded, and then hung to dry.
Completely revamping their brand in 2020, Stryve brought a bold and playful package design unique to the meat snack world. What they needed was an equally lively look and feel to launch the new design in social, and that's where we came in. I provided art direction production guidance, as well as editing and retouching.
SOCIAL POSTS
Team
Creative Director
Brian Linder

Associate Creative Director
Madison Miller

Designer
Andrew Bui

Copywriter
Will Hayden