We connected Snapple with Joe Freshgoods for an authentic collaboration of street culture and flavor. Our corner store pop-up drew lines around the block.


ART DIRECTION, SOCIAL, AMBIENT
Snapple x jfg bottle design
About the Project
Joe is a Chicagoan streetwear titan. He understood that the word "collab" was getting diluted in his space. Everyone was getting a collaboration as brands tried to latch onto the clout of fashion artists. As for Snapple, we were on the same page – we didn't want something that felt forced. It was essential for us to not appropriate culture but show appreciation for it. Together, we wanted to create a concept that felt true to the culture.
joe and the snapple wall
Branding Problems
Brands have been trying to stay relevant by latching onto prominent figures in the streetwear scene for a while now. These "collaborations" tend to have no concept behind them and typically only have the logos next to each other. They are the result of analytics departments saying that the brand has user affinity in this space, so let's pay these artists to gain some credibility. In the end, the partnerships tend to have the brands dictating too much during the ideation phase, ending up with the artists' voices getting lost. Joe was explicitly aware of this and wanted to have the right partnership.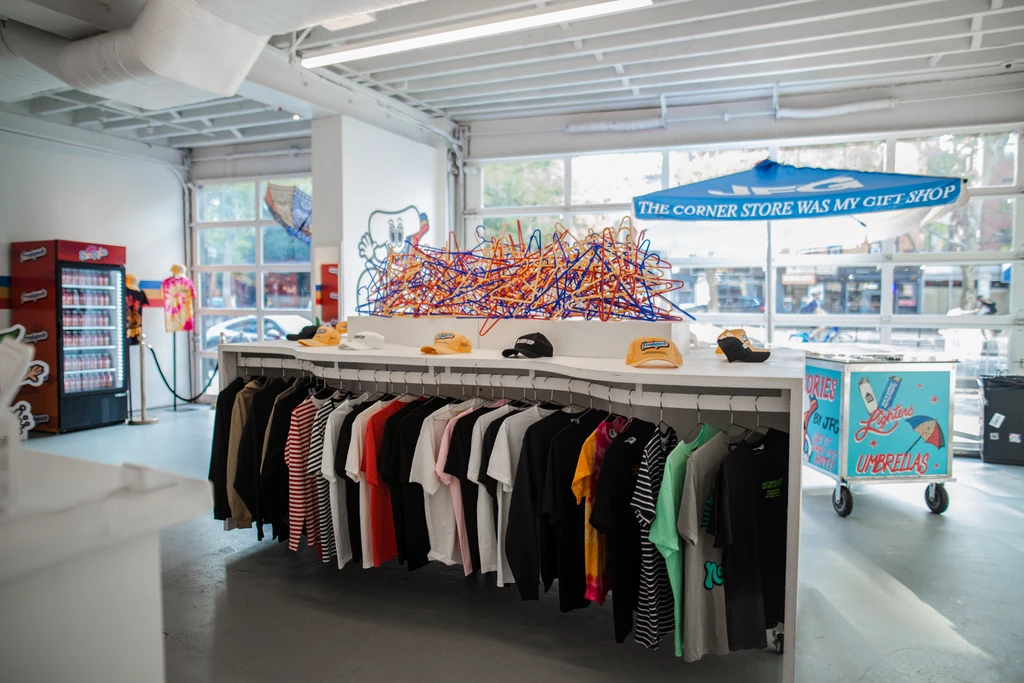 "the corner store was my gift shop" details
Branding Solutions
We approached Joe with open arms. We asked, "Hey Joe, what do you want to do?" rather than saying, "Joe, you need to do this."
After telling Joe about Snapple's history and birthplace in NYC, Joe came back to us with the idea of telling his story about the corner store being his gift shop growing up – a space where Snapple naturally fit.
Chance the rapper eyeing the trucker cap
We then provided him the tools needed to create an authentic partnership. Joe did a taste test and picked a small-batch flavor that NYC never had. And soon after, we brainstormed and helped design what was in the pop-up. With a line around the block, his fans came in looking for the special-edition bottle design, two T-shirts, and a standout yellow trucker cap. We also helped design a special VIP edition of the bottle for Joe's friends and family.
Snapple x jfg vip kits
Team
Creative Director
Brian Linder
Associate Creative Director
Andrew Bui
Copywriter
Will Hayden
Strategy Director
Chris Ferrel
Strategists
Trey Green
Laken Faccio
Recognition
︎ 2020 Silver Addy (OOH & Ambient Media)