Here are some projects I've enjoyed creating through the years.
The Kardashian sisters are Snapple fans, so we created a baby care package for Khloe's first baby – True Thompson. Khloe's favorite flavor was adorned with her own custom label. She was so excited that she posted about it on her social channels. The budget was about $150, and her sister Kim has said she gets about 8-9 million views on her own stories, so we're assuming the project paid off pretty well on impressions.
We worked with Netflix to create promo ideas for Stranger Things Season 2.
Chuck E. Cheese had a complete redesign, and I designed these posters for the retail locations.
It's really easy to overdo it when the aisles are filled with so many options. We helped make Mott's an easy choice with these print ads.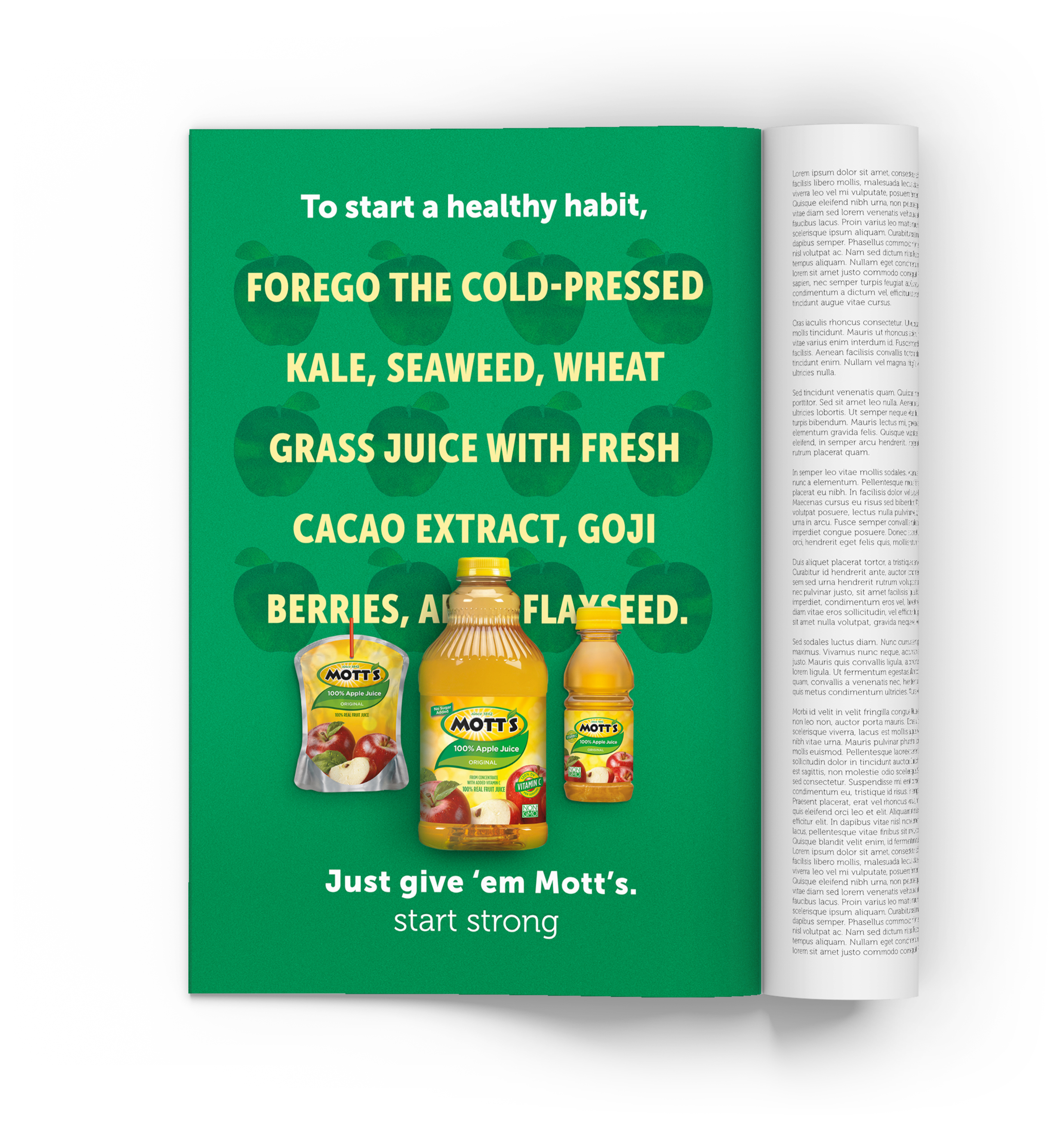 We created a logo and website for KIVA Pilates, a studio that teaches a complete 360-degree system of movement. A kiva is a sacred circular structure used by ancient and modern Puebloan societies as a place for healing, community, and transformation.
Wawa is a huge convenience store chain in the northeast, and now in Florida. We wanted to bring a first-person-perspective feeling of summer to Wawa's fanatic fanbase for their biggest promo: Hoagiefest