We got 7UP to turn your smartphone into an easy measuring tool for mixing drinks.

UX/UI, PRODUCT, BRANDING
About the Project
7UP is excellent on its own, but not many people know that it's also a versatile mixer. To help demystify cocktail-making, we developed a web app that makes mixing drinks foolproof. Using the 7UP Digital Bartender, anyone can make over 30 unique 7UP cocktails and mocktails.
UX Problem
Recipes for mixed drinks are a Google search away, but a big hurdle that prevents people from creating mixed drinks is simply not having the bar tools. We needed to make the most streamlined experience possible to get people to enjoy a 7UP cocktail.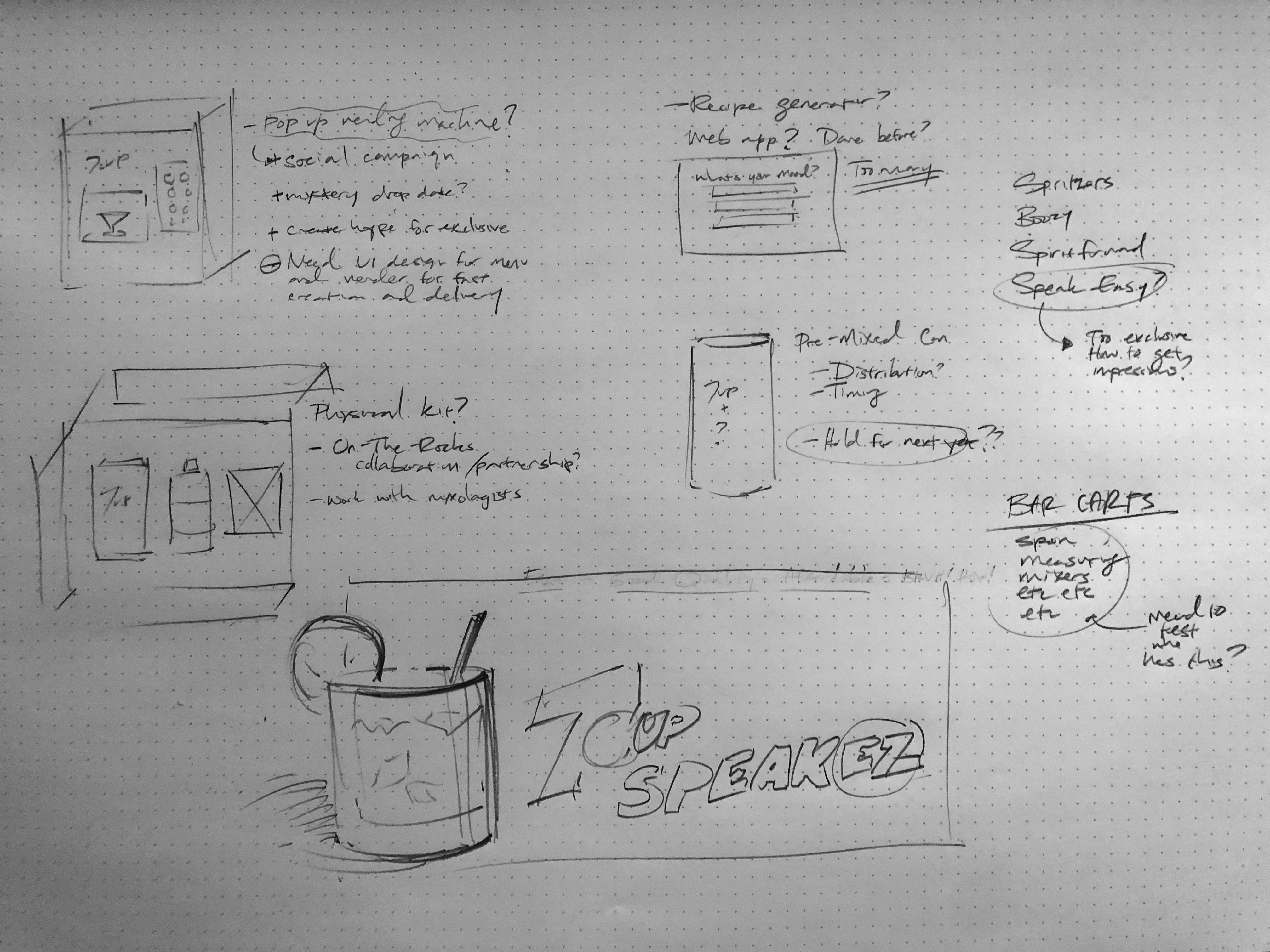 Initial Concepting Sketches
UX Solutions
Many ideas were concepted and iterated upon - like physical cocktail kits to pop-up cocktail vending machines. We needed to find a design solution that was the strongest but that could be done within a month timeline with limited production and developer resources.
Ingredient Proportion slider
To solve the bar tool problem, we turned to the tool most people have in their pockets – the smartphone. We worked closely with a UX researcher and a developer to create a simple measuring tool. With a slider, all the user needs to do is adjust the proportions based on their glass size, then pour accordingly.
Recipes
Because there are so many ingredient combos in the 30+ unique recipes we created, we needed a design system to define each of them. The end product was an array of colors and textures for the ingredients to help visualize the recipe proportions.
Ingredient category designs
Team
Creative Director
Brian Linder
Associate Creative Directors
Madison Miller
Lynn Bossange
Designer
Andrew Bui
UX Architect
Brian Edgin
Development
Riley Adair
Strategist
Corey Austin
Recognition
︎ 2019 People's Choice Webby Winner "Best User Experience"
︎ 2019 Gold Dallas Addy
︎ 2019 National Addy